2012
Nombor yang cantik,
Permulaan tahun yang menarik.
Sambut new year di ICT with beloved family.
Feveret mama to see fireworks. Feveret saya keluar bersama keluarga :3
2011 tahun yang sangat indah,
Pertama,
Semoga tahun tahun akan datang akan mematangkan kita untuk menjadi insan yang terbaik utk Allah SWT, diri sendiri dan orang sekeliling. InsyaAllah.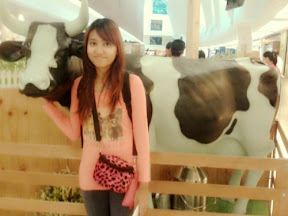 Kedua,
Semoga Furby saya makin besar, gemuk dan sihat
#suka selit selit -.-
Ketiga,
Semoga saya menjadi pemain roller blade yang terhandal. =.=
Keempat,
Semoga saya menjadi anak yang solehah utk parents tercinta
#ayuu sgt nih =P
Kelima,
Semoga saya diredhai hendakNya.
Selamat tinggal 2011,
Selamat datang 2012
=]
Posted using BlogPress from my iPad
Location:Atas katil empuk