Jyeah, thanks a lot to all my family and friends cuz made my beautiful day in every single of day in this december. <3
I do appreaciate it guys, feels the loved being us is the best feeling ever.
So, what did i get in my birthday this year?
On my birthday, 6 december 2011
All my friends were wishing me, Aminnn. Jyeah, not even thru FB, thru message and call also.
Terharu sangat, when Airen from US called me up just for wishing my birthday. Auwww, miss you so much girl.
First present I get :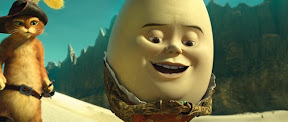 She made my day, this movie is quite awesome. Guys, you should watch this too. <3
Second present,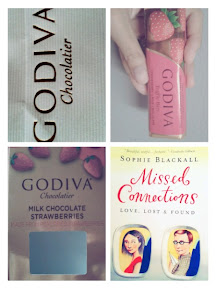 A book Missed Connection and chocolate GODIVA
Thanks a lot <3
Then, from my mom. Such a cute hugpillow, and redish carpet for my bedroom.
Love youu mama <3
After the day, my beloved friend celebrate my birthday.
Sangat terharu, T_T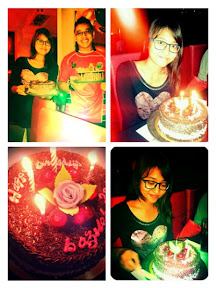 Celebrate with his younger brother, =]
A few days later, my very very beloved friend belanja tengok movie.
First Ombak Rindu,
Second Twilight Breaking Dawn part 1,
Third, Puss in Boots,
3 movie non stop, Ombak Rindu, Twilight and Puss in Boots #jyeah,again!
Thanks Norra, <3 youuu.
Then, i got another present.
Its sugar glider!
I called him FURBY!
So, cute <3
Sokay, end up here.
My eyes cant stand enough to see the world anymore, begin to see the dreams Goodnight.
-.-
Krohh, krohh.
Posted using BlogPress from my iPad